Expert Dental Practice IT Support Services
Why Us?
Comprehensive Dentistry Practice IT Services
Experienced and Reliable Service
Fast Response Time
Reasonable Rates
We Help you Lower your Practice Expenses Through Technology
Problem Repair and Prevention
Personal Attention
Dentistry IT Services
Dental Software and Hardware Repairs
Networks and Internet Connections
Digital X-Ray Capture Installation
Intra-Oral Cameras Installation
Virus or Malware Damage Repair
Data Security/Recovery/Backup
Video and Ambience Sound Installation
---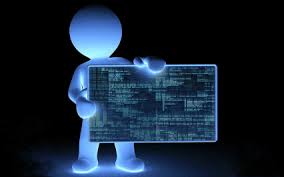 Our
principle is to ensure that each and every Dental Office receives professional, fast and reasonably priced IT service.
We have extensive experience with Dentistry Practice procedures, tools, software and equipment in large/small practices.
We understand how important the continuity of your operations and the security of your patient records is to you and we have the expertise and motivation to provide you with the fastest and most valuable service.
FAQ
Q: What software/hardware products do you support?




A: We Support all Windows and Mac versions, we have extensive experience with specific practice management software (see Experience tab) but we can deal with any other commercially available Dentistry PM software.

Q: How much do you charge per visit?




A: Different rates apply to different services, ranging from $90 to $140 per hour, an estimated service time will be given once we assess the situation. A minimum charge of one hour applies for any on-site visit.

Q: How quick will your response time be?




A: Critical or emergency cases are always given priority and might be scheduled on the same day (emergency hour rates apply). Most other service calls can be scheduled within 1-3 business days.

Q: What kind of support do you offer?




A: For support during our regular business hours, your call will be answered live by a support analyst. For off-hours/holidays you may call and leave a message or email us and we will get in touch with you as soon as possible - the next business day -. We are a team of dedicated and experienced professionals ready to assist you with any issues that may arise on your computers. You can reach us by telephone, email and through this website. We also offer contract based service plans customized to meet your needs.

Q: Do you service areas outside the GTA?


A: Yes, we will travel to areas surrounding GTA including (Aurora, Ajax, Newmarket, Whitby, Oakville), a travel charge applies for different [Areas].

Q: Do you sell hardware/Where do I buy hardware?




A: We are committed to helping you find the best computer/server, networking and audio/video solution. Our authority is in PC hardware, software and related services. We do not sell or repair dental imaging, Panorex or lab equipment.
Experience
PRACTICE MANAGEMENT






---
OPERATING SYSTEMS

---
DENTISTRY EQUIPMENT



---
HARDWARE / NETWORKS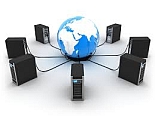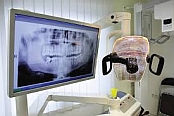 ---
ACCOUNTING